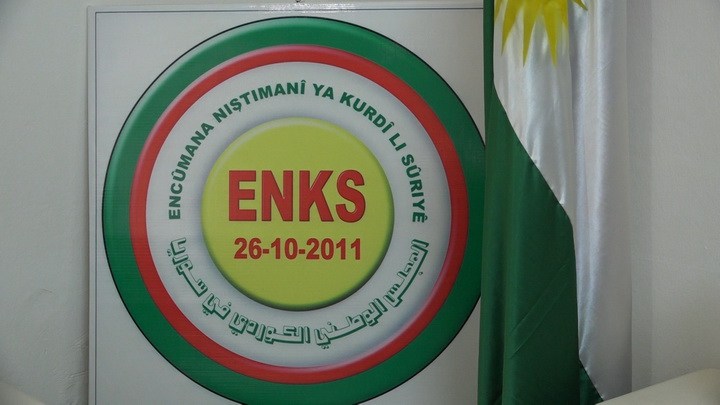 Breaking news
News
A Communique Issued By the Kurdish National Council in Syria
The National Council holds the PYD administration to close the crossing and calls on the American side to pressure it to stop the violations
Yekiti Media
In another escalatory step against the Kurdish National Council, the administration of the PYD prevented invitees from the leaders of the Kurdish National Council to cross into the Kurdistan Region in response to an invitation from His Excellency President Masoud Barzani to attend the opening ceremony of the National Museum of the immortal Barzani in Barzan on May 11, 2023, despite the intervention of the American side to facilitate and secure the crossing, in a way that contradicts the simplest rules of respect for dealing in a management partnership The crossing, ignoring the calls to remove the crossing from the political agendas of the PKK system,
This was the reason for its closure again, which will negatively affect people's lives and double their burdens, especially in the humanitarian field. Noting that this crossing was opened at the initiative of His Excellency President Masoud Barzani to serve the people of this region and secure their humanitarian needs.
It is considered the only artery for the continuation of life in the region, but the PYD has been exploiting this crossing and imposing its political agendas and restricting the movement of citizens and the leaders of the Kurdish National Council, and imposing a kind of house arrest on them and preventing them from crossing through it to Iraqi Kurdistan and other countries, for nearly a year, with the aim of undermining the positions Council and its policy.
This deliberate escalation comes at a time when the suffering of the people of the area under the control of the Democratic Union Party is increasing and exacerbating at all levels of living, economics, and security, and with it, the people's search for ways of immigration and alienation is increasing, which threatens more demographic change, at a time when the PYD administration and its militants are indifferent to what these people suffer and ignore their demands and practices a policy of starving them to force them to take them out in marches under intimidation and the threat of their livelihood. It also continues to violate the right of the people of the region to impose its will by force, and it singles out economic and political decisions by excluding all other political components, especially after it worked to thwart the negotiations that took place between it and the National Council. Kurdish and American sponsorship for the purpose of uniting the Kurdish position and putting an end to the state of monopolization of power, building a true partnership that formulates fateful decisions, and managing the region in partnership with all societal and political components.
The Kurdish National Council holds PYD responsible for closing the crossing, strongly condemns all its violations and intimidating practices, and demands it desist from it. It also calls on the political and societal forces and the international coalition to fight ISIS, led by the United States of America, to put pressure on PYD and its management to stop these violations and to open the crossing for everyone and manage it by employees Professional civilians away from political agendas, and work to serve all the people of the region.
Qamishlo May 12, 2023 AD
General Secretariat of the Kurdish National Council in Syria