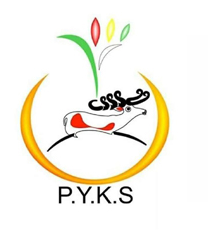 Yekiti Media
The central committee of Yekiti Kurdistani Party in Syria held its regular meeting this month where it discussed organizational and political issues.
The party secretary welcomed the leadership and the representatives of the advisory committee. The meeting decided to complete the party organizations' conferences and also to conduct complementary elections for those who were absent from the party's conference in Iraqi Kurdistan. The meeting also decided to publish a message calling the party members who were out of the organization to come back to the party in Europe and to attend at a conference which will be decided to hold later on.
The meeting discussed the political situation in Syria and Syrian Kurdistan, especially the meeting of the Kurdish National Council in the US and Russia and European countries, assessing the development of the international situation towards the Kurdish issues, calling for the inclusion of national identity of Kurdish people and its national rights in Syria's new constitution and showing its relief for the determination of the international community and its envoy Geer Pederson to launch of functions of the constitutional committee and moving forward with the Geneva peace talks.
The meeting additionally expressed its support to establish a safe area under international auspices in the east of the Euphrates and the formation if a new administration in which the ENKS would play a main role in including the Roj Peshmerga in the security force to protect the proposed safe area.
The central committee also discussed the prospects of dialogue between ENKS and the PYD. The meeting stressed that the PYD is acting in a totalitarian manner.
Yekiti is calling for an appropriate climate for any dialogue through an international guarantor.
The meeting praised on ENKS's efforts with interested states in the Syrian file and invited the international community and Turkey to carry out their responsibilities toward Afrin which is subject to a major humanity violations and the necessity of taking out of the mercenary factions from Afrin and formation of a new administration until reaching a comprehensive solution for Syria.
The meeting also discussed that members of Yekiti are faced with continued  Defamation efforts from suspicious destinations.
Qamshilo .. mid-March, 2019