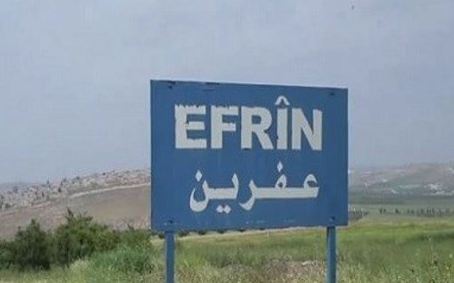 Yekiti Media
Turkish intelligence arrested a number of Kurdish citizens in the city of Afrin during this month of March, and their fate is unknown until now.
On March 19, 2022, Turkish intelligence arrested both of:
1- Issam Mustafa Muhammad from the village of Qara Kul and residing in Afrin
2- Mustafa Ayoub Hasso from the village of Maidanki and residing in Afrin.
and Muhammad Muhammad Ma'mo, from the village of Abblla, on March 29, 2022 .
In the same context, on March 21, Political Security arrested the Kurdish youth, Bakr Amin, from the village of Jweiq, during his return from the Nowruz celebrations.
On the other hand, armed elements of Faylaq al-Sham cut down olive trees in the village of Maidan Akbes, in addition to the theft of houses belonging to Kurdish citizens from the Shih area, by al-Amshat: it is belongs to: Muhammad Kotka and Bahuz Battal.
It should be noted that the Turkish army, with the participation of armed factions loyal to it, invaded the city of Afrin in mid-March 2018, after 58 days of military operations against the People's Protection Units of the Democratic Union Party.