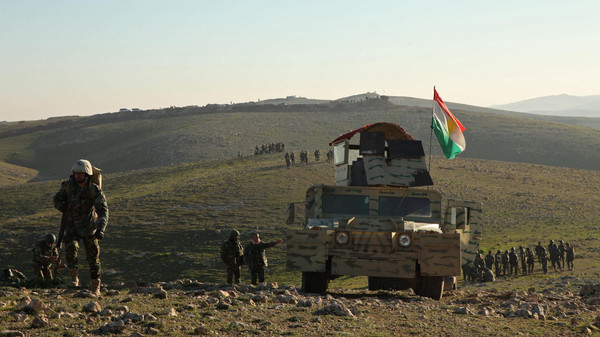 ISIS terrorists attacked a base belonging to Kurdish Peshmerga foces in Kulajo, south of Kifri in Garmian administration, with mortar shells on Tuesday night, where the Peshmerga forces managed to repel the attack.
Our correspondent in Garmian said that ISIS terrorists has attacked, with mortar shells, a security base belonging to the 5th brigade of Sharazur regiment of Peshmerga forces.
He added that clashes between the forces and the terrorists resulted in the death of 2 Peshmerga members, pointing out that the attack has been repelled.
The site of the clashes is in one of the disputed territories, which are Kurdish areas defined by Article 140 of Iraqi constitution as being Arabized during the former Iraqi Ba'ath rule in Iraq.
Although Iraq announced military victory over the Islamic State in late 2017, the group continues to carry out insurgency attacks, ambushes, and kidnappings in the country, especially in the disputed territories.
Puk Media