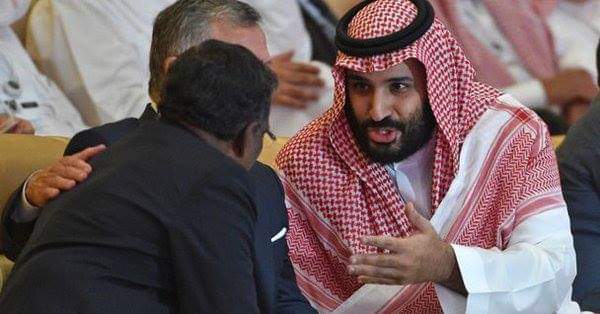 Saudi Arabia's crown prince has called the killing of journalist Jamal Khashoggi a "heinous crime that cannot be justified".
Mohammed bin Salman separately said that the killing of the Washington Post columnist will not "drive a wedge" between the kingdom and Saudi Arabia.
His comments on Wednesday were made at the Future Investment Initiative in the Saudi capital Riyadh.
This year's summit has been overshadowed by the killing of Mr Khashoggi on 2 October.
Appearing on a discussion panel at the international investment conference, Prince Mohammed said the case of the murdered journalist was "painful".
He said: "The crime was really painful to all Saudis. I believe it is painful for every human in the world.
"It is a heinous crime that cannot be justified."
He said all culprits will be punished and that Saudi Arabia and Turkey will work together "to reach results".