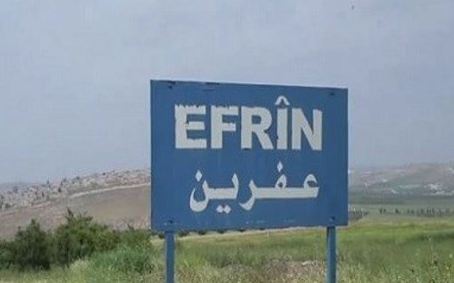 Militias loyal to the Turkish army launched a new campaign of arrests in Afrin on Wednesday, Thursday and Friday.
In the town of Raju, the military police on Friday arrested the Imam and preacher of the
mosque  after delivering the sermon in Kurdish.
And on Friday, gunmen kidnapped Mustafa Taha Bash as he headed from his village of ALbasouta to Afrin.
And on Friday, the military police arrested a member of the local council in Shih Abdul Qader Zalka district.
 And on Thursday, gunmen arrested Engineer Khosnav Hamo and Dr. Kamal Jaafar.
And on Wednesday, gunmen arrested Kurdish girl Ghalia Daoud, a resident of the town of Mabata.
The armed militias of the Syrian opposition, which the Turkish army participated in the occupation of Afrin, doing murder, kidnapping and torture on a daily basis since March 2018.