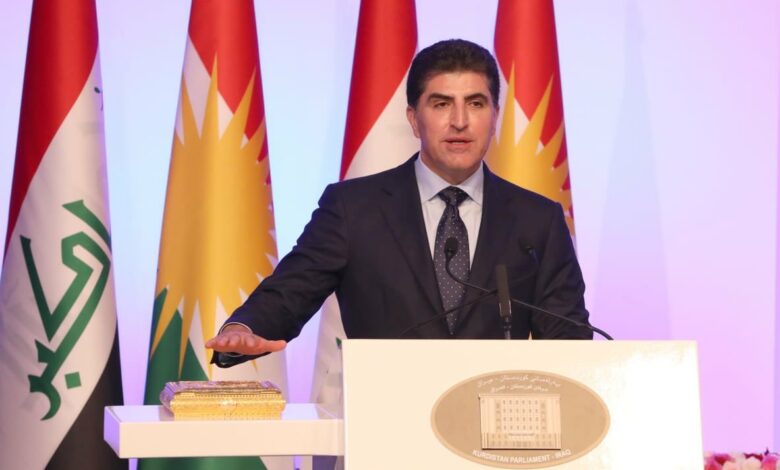 Yekiti Media
Kurdistan Region President Nechirvan Barzani issued a statement on the rocket attack that targeted the bases of the coalition forces in Erbil. Below is the statement:
‪Last night, around 8:30 p.m., a group of saboteurs launched six rockets from the Bartella district of Mosul Governorate targeting the bases of the Coalition forces in Erbil; fortunately, without casualties.
We consider the attack as an act of aggression against the people of the Kurdistan Region and the allies in the war against terrorism. We believe it is imperative that all security forces in the Kurdistan Region and Iraq, the Peshmerga Forces, Iraqi army, and Popular Mobilization Forces come together in joint efforts to prevent all acts of sabotage perpetrated by saboteur groups.
The sacrifices made by the Peshmerga, all Iraqi groups, and the coalition forces must encourage us all to preserve peace and stability in all of Iraq including the safety of all embassies and diplomatic missions. We must also maximize our efforts to bring about stability amid the dire economic situation which has gripped our country and the entire world, due to the COVID-19 pandemic.
Those who perpetrate such acts of sabotage are the enemies of Iraq, thus, all Iraqi parties must confront them together and bring them to justice. For coordination in this issue, we are ready to fully support and cooperate with Iraq's Prime Minister Mr. Mustafa Al- Kadhimi; as we are convinced that he will make all efforts to ensure peace and stability in the country.