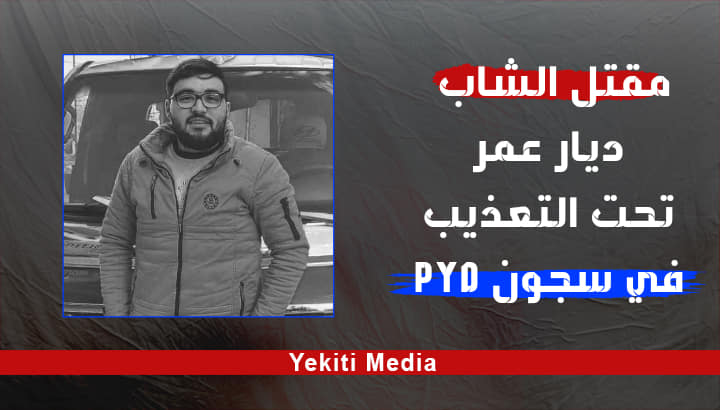 News
PYD militants kill a Kurdish youth under torture
Yekiti Media
On Saturday, the Democratic Union Party gunmen handed over the body of a young man, Diyar Khalil Omar, to his family residing in the Sheikh Maqsoud neighborhood in Aleppo governorate, northern Syria, while a human rights organization confirmed that he was killed under torture.
A local source told Yekiti Media that the young man, Diyar, was arrested about 20 days ago, from the village of Basuta, in the countryside of Afrin.
In the same context, the Human Rights Organization in Afrin said that after the body was presented to the forensic medicine, it was found, according to the medical report, that the cause of death was beating with sticks and sharp tools and physical torture indiscriminately and brutally.
The incident is the second in less than a week after the murder of young Farhad Sheikho under torture in the prisons of the Democratic Union in Aleppo.