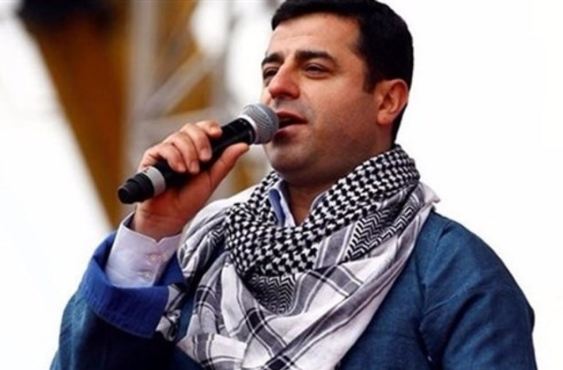 Yekiti Media
The European Court of Human Rights (ECHR) has ordered Turkey to release an opposition politician from prison.
Selahattin Demirtas, of the pro-Kurdish Peoples' Democratic Party (HDP), came third in this year's presidential elections, contesting it from jail.
The ECHR said his detention had the "ulterior purpose of stifling pluralism and limiting freedom of political debate".
Mr Demirtas, who has been detained since November 2016, faces dozens of charges, and prosecutors are seeking up to 142 years in prison if he is found guilty.
His lawyer said he had applied for release following the ECHR ruling.