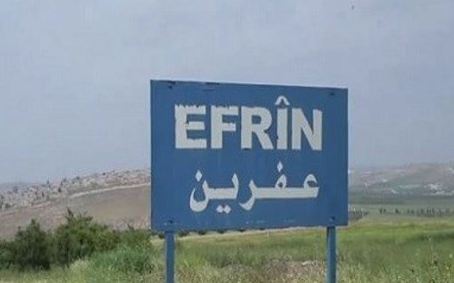 Yekiti Media
Wednesday 14.07.2021, a mass grave was found in the city of Afrin, containing the remains of 35 people from one family.
An informed source told Yekiti Media: The massacre took place on March 16, 2018, before noon, adding: The people of Afrin villages and towns gathered in the city center, and their number was estimated at 400,000 people, and those villages and towns were empty of their residents, and added: The administration of the Democratic Union Party imposed a cordon of the city and prevented entry and exit.
He added: On the other hand, Afrin was surrounded from the north, east and west by the Turkish army and its loyal factions, while the southern side, the (Teranda, Basuta, Jabal Al-Alam, Nubl and Al-Zahraa) roads were under the control of the PYD militants, stressing: When the Hamdosh family tried to get out of Afrin with a farm tractor, they were prevented by the PYD militants and shot at, so their tractor got off the road, and a landmine exploded in them, which led to the massacre of the family from the village of Jamrouk.
The source indicated that the PYD militants buried the victims in the city of Afrin in a mass grave.
It is noteworthy that the Turkish army announced in a statement that the cemetery was found Wednesday 14.07.2021.
It should be noted that the Turkish army, with the participation of armed factions loyal to it, invaded the city of Afrin in mid-March 2018, after 58 days of military operations against the People's Protection Units of the Democratic Union Party.