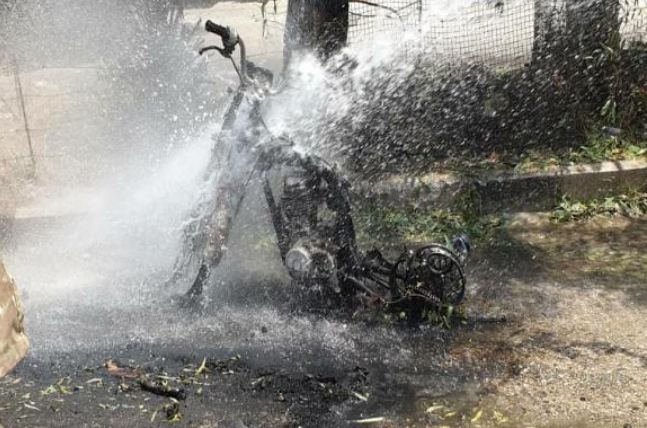 A motorcycle  exploded on Tuesday 22 July 2019, on the old Darbasiya city road west of Al-Hasakah city.
The motorcycle exploded on the old Drbassiya road leading to the field hospital west of Al-Hasakah, without causing any damage.
"The bicycle was parked on the edge of the old Derbassiya road," eyewitnesses said. "It exploded remotely," he said. "There were no casualties or damage."
It is noteworthy that the city of Al-Hasakah is witnessing a series of terrorist bombings by cars, motorcycles , and the city is under the control of the security and military forces of the Democratic Union Party.
No one claimed responsibility for the terrorist bombings, but ISIS terror group has carried out similar attacks in the past.