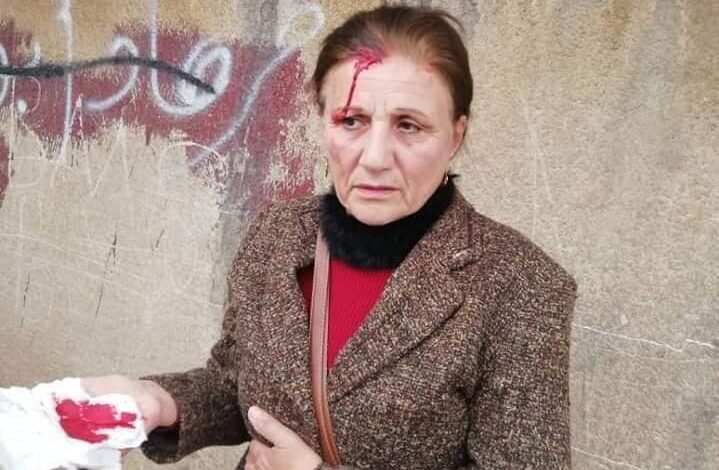 Breaking news
News
Civilians Assaulted by PYD Asayish on March 12 Uprising's Anniversary
Yekiti Media
Security forces (Asayish) affiliated with the Democratic Union Party (PYD) on Tuesday assaulted participants of the 15th anniversary of March 12 Uprising and they tried to block them from reaching to the martyrs' cemetery in the city of Qamishlo.
The Asayish beat a woman, Wafa'a Kurdi, with a stick, causing severe injury on her forehead. She was immediately transported to one of Qamishlo's hospitals for treatment.
Mrs. Kurdi is the wife of Sa'ad Welika .
It is worth mentioning that the Kurdish people arrives to the graves of martyrs despite continued attempts by the Asayish to prevent them.
In March 12, 2004, a soccer game between an Arab-majority team and a Kurdish-majority team turned into large-scale protest movement in most Kurdish cities and other major cities in Syria. At least 40 people were killed by Syrian regime security forces in those protests. Thousands of Kurds were arrested in the aftermath.