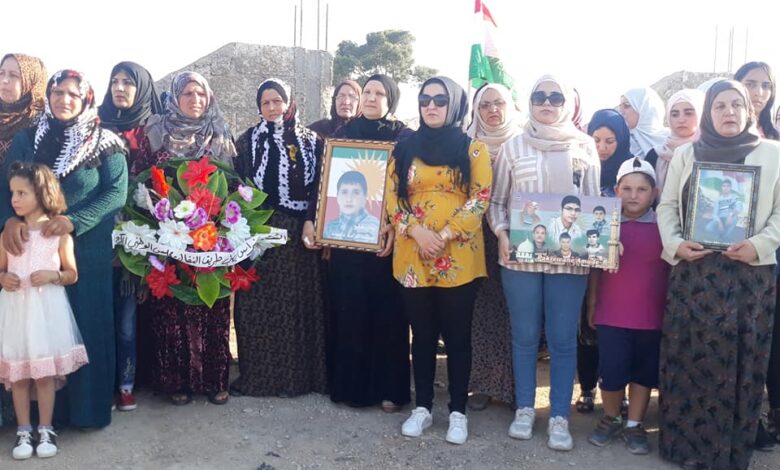 Yesterday, Saturday, the Kurdish National Council in Amuda commemorated the seventh anniversary of the Amuda massacre, in the presence of hundreds of city residents and families of the martyrs.
On the occasion, Ali Bakari, head of the local council in Amuda , gave  the  National Council speech , during which he confirmed that the massacre was committed by political decision.
And he said: The current initiative in question is a positive one, but it needs more boldness.
Leila Qrno said during her speech in the name of families of the martyrs  : What happened by the Democratic Union Party militants against the demonstrators amounts to the willful act.
And Qrno she called for the formation of a Kurdish investigation committee to uncover the circumstances and hold those responsible to account.
The Amuda massacre was committed on June 27, 2013 during the attack by the People's Protection Units against a sound demonstration in Amuda, and resulted in the martyred of 6 people.