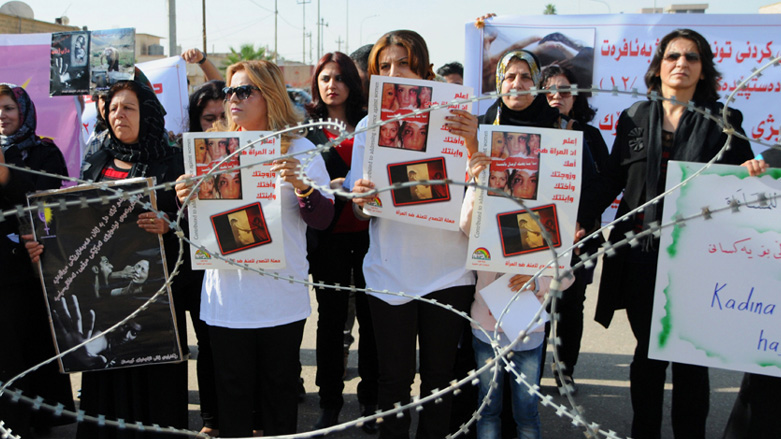 Yekiti Media
The Kurdistan Region's General-Directorate for the Elimination of Violence Against Women on Sunday stated that 37 women had been killed in the Kurdish semi-autonomous region in the first nine months of 2018.
The directorate revealed numbers related to local cases involving violence against women, noting there were 54 cases of suicide and 90 cases of self-immolation registered in the Kurdistan Region over nine months.
It also mentioned that 113 women were burned in other instances, either deliberately or by accident, in the region.
The directorate added that a total of 7,192 complaints had been lodged by women across the Kurdistan Region, with Erbil Province registering the highest number on the list.
It also received 87 reports of sexual assaults.
In an event held in Erbil to mark the International Day for the Elimination of Violence against Women that same day, the Prime Minister of the Kurdistan Region, Nechirvan Barzani, stated that the Kurdistan Parliament in the past has worked on attempting to prevent violence against women by issuing laws on the matter.
He explained that the Kurdistan Regional Government (KRG) also has the goal of encouraging women to be more active and participate in the political process, bringing up the number of women candidates in the recent elections and elected to parliament as an example.
Barzani called on women to raise their issues through media channels and make sure their voices are heard. He also asked them to report any threats, sexual harassment or assault they may face to local authorities.
Although international and local organizations, along with the regional government, have been working to raise social awareness in the Kurdistan Region, honor killings and suicides persist in the region in high numbers.
K24