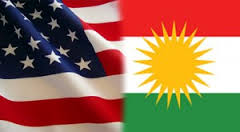 Breaking news
News
Fuad Hussein: a priority of Barzani's visit to Washington is The Kurdish state.
Yekiti Media
The Presidium's President of Kurdistan province, Fouad Hussein noted that one of the priorities of President Barzani's visit to the United States next week is the Kurdish state.
It is scheduled that the visit of the Kurdistan province President, Massoud Barzani to the United States next week and hold talks with US leaders on many issues, including the Kurdish State and the War of the Kurds against IS, the Battle of the restoration of Mosul, install the Kurdistan borders in the Iraqi state, and relations between Erbil and Baghdad.
The President of the Office of the Presidency of the Kurdistan Province, said that Barzani will carry the state file with him to the White House, and he will present all the publicly in front of US President Barack Obama.
The Kurdistan Democratic Party and Patriotic Union of Kurdistan has been lifted from the list of terrorist organizations before the visit, and this was the condition of President Barzani to visit the United States.
This will be the fourth time that President Barzani goes ti USA, however, Fouad Hussein, said that "this visit is different, and the war against IS changed a lot of things."
For his part, the Kurdish politician Mahmoud Othman, called the Kurds to organize themselves and to support the visit of President Barzani to the United States, but expressed his belief that support the establishment of a Kurdish state by Washington is not easy.