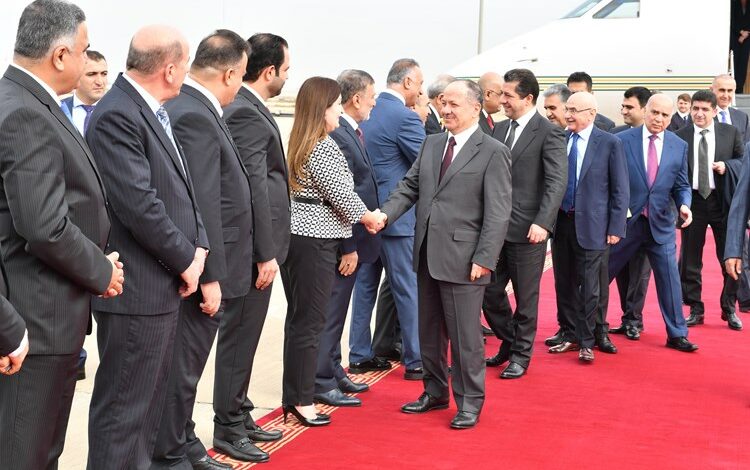 Yekiti Media
President Barzani visited the Iraqi capital today along with a delegation from the Kurdistan Region. During the visit, the President held a number of meetings including with the Prime Minister Adil Abdulmahdi as well as the Speaker of the Council of Representatives, Mr. Mohmamed al-Halbousi, Mr. Hadi al-Amiri, head of the Fatih Alliance, Falih al-Fayadh, head of the 'Atta Coalition, Nouri Maliki, head of the State of Law Coalition as well as a number of other officials from various political entities.
The President's delegation included Mr. Masrour Barzani, the Chancellor of the Kurdistan Region Security Council and other high officials from the Kurdistan Region.
During the various meetings which were held in the Iraqi capital, President Barzani emphasized the need to abide by the Constitution of Iraq as the main common principle which could resolve the issues between Baghdad and Erbil.
The President also called for true partnership between the various Iraqi components to begin to be more applicable insofar as the governance of the Iraqi state is concerned.