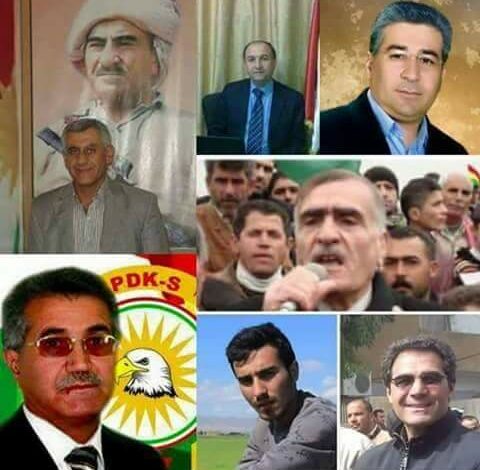 Breaking news
News
PYD Asayish arrests Hassan Saleh, deputy secretary of Kurdish Yekiti Party in Syria (P.Y.K.S)
Yekiti Media – Qamishlo
Democratic Union Party PYD Asayish arrested Mr. Hassan Saleh, deputy party secretary of the Kurdish Yekiti Party in Syria (P.Y.K.S) during his participation in the funeral ceremony of Peshmerga martyrs Monday 08/15/2016.
In addition to the PYD Asayish arrested Kurdish Yekiti deputy party secretary, they arrested Abdullah Gedo member of the Central Committee of the Party and Salim Ahmed, Farhan Hassan and Ahmed Alan members of the same party.
It is worth mentioning that Asayish of Democratic Union Party PYD was arrested in an earlier time members of the leadership of the Kurdistan Democratic Party – Syria (PDK-S) during the funeral.