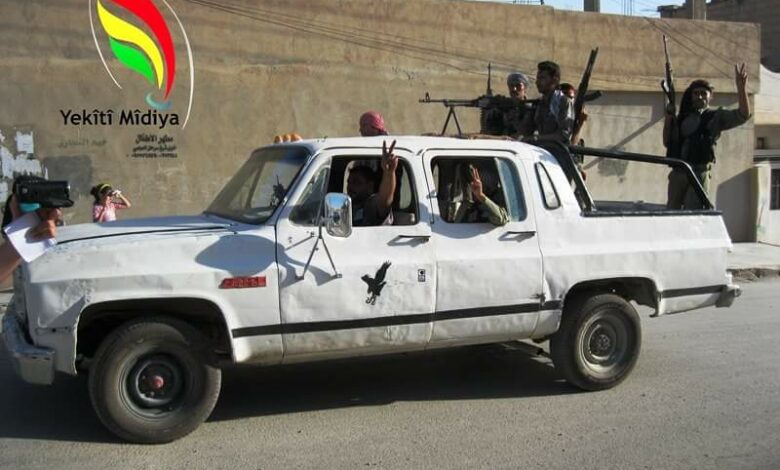 Breaking news
News
PYD asayish arrests Kurdish youth in Chil-Agha town conjunction with a reception of the funeral cortege of Peshmerga Roj martyrs
Yekiti Media – Chil-Agha
Democratic Union Party Militants (PYD) spread in streets of Chil-Agha town since Tuesday afternoon in conjunction with the town's people willingness to greet the funeral cortege of Peshmerga Roj martyrs to arrest the Kurdish youth, and bring them to the conscription camps, according to Yekiti Media reporter.
Our correspondent added that: The town's youth refrained from attending the funeral for fear of arrest.
It is noteworthy that the funeral cortege is still prevented of passing Khana- Sery village checkpoint since 01:00 O'clock PM.