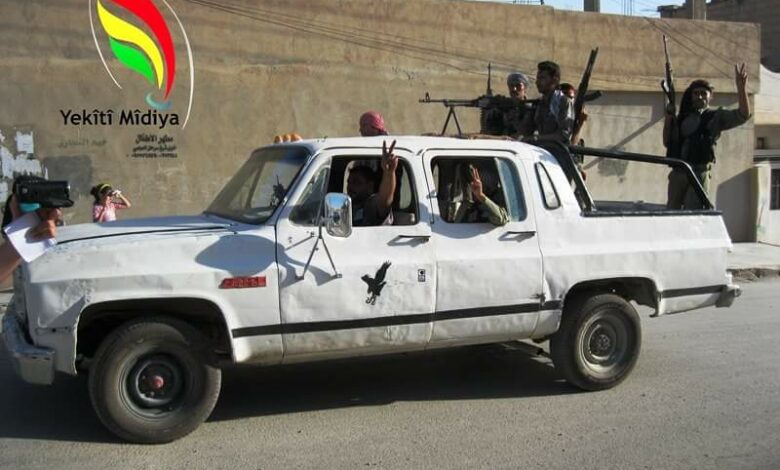 Yekiti Media – Afrin
 militants of Democratic Union Party (PYD) arrest Tuesday morning a member of the Kurdistan Democratic Party – Syria (PDK-S), Mohammad Majid Jafar, "Mamo".
According to Yekiti Media source in Afrin city, PYD militants arrested a member of Afrin organization of Kurdistan Democratic Party, PDK-S Tuesday morning after raiding his house in Raju area, and took him to an unknown destination.
Mohammed Majid Jafar, "Mamo" is a member of the local committee in Afrin Organization of PDK-S; he was born in 1961 in Haj village Raju area.
It is worth mentioning that PYD militants arrested yesterday more than twenty of the leaders, and members of the parties of the Kurdish National Council KNC during the funeral of the martyr Peshmerga Habib Kadri in Qamishlo, Girky-Legy, and Chil-Agha.