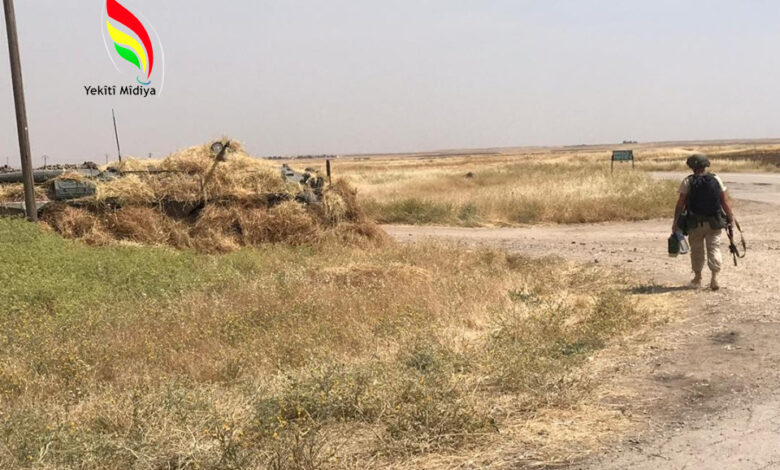 Today Tuesday Russian forces stationed in the village of Derona Aghi in the Allian region, north of the town of Jal Aga/ Aljwadeh .
The forces consisted of 17 military vehicles and dozens of soldiers, and were stationed in the hall of the funeral .
Local sources said that the Russian forces came to complete the harvest safely , and the residents also expressed their dissatisfaction with the Russian presence in their village.