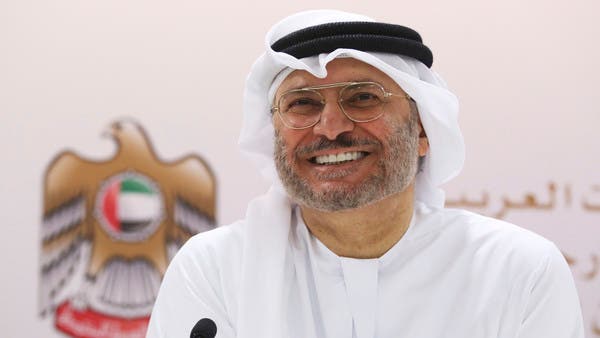 UAE Minister of State for Foreign Affairs Dr. Anwar Gargash will address the American Jewish Committee (AJC) on Thursday, his office confirmed to Al Arabiya English.
Gargash will discuss the UAE's efforts to promote interfaith cooperation and regional stability during the AJC's Virtual Global Forum 2020. He will also speak about regional challenges and opportunities facing the UAE.
The AJC is a global Jewish advocacy organization that aims to defend Israel and advance Israeli-Arab peace prospects.
Gargash is the only official representing an Arab country featured in the event, which comes two weeks after Gargash called on Israel to stop its plans to annex Palestinian land.
"Any unilateral Israeli move will be a serious setback for the peace process, undermine Palestinian self-determination & constitute a rejection of the international & Arab consensus towards stability & peace," Gargash tweeted on June 1.
Gargash said on Friday that an op-ed by a United Arab Emirates diplomat in Israel's top newspaper warning against annexing land in the occupied West Bank has been well received by the international community.
UAE ambassador to Washington Youssef Al Otaiba said Israel cannot expect to normalize relations with the Arab world if it pushes ahead with its annexation plans, in an op-ed for Israel's best-selling daily, Yedioth Ahronoth, published in Hebrew.
Otaiba called the potential move an "illegal takeover" of land Palestinians seek for a state.
Israeli Prime Minister Benjamin Netanyahu has pledged to annex parts of the occupied West Bank and Israeli Defense Minister Benny Gantz has urged the military to hasten preparations for the planned annexation, which is rumored to begin in July.