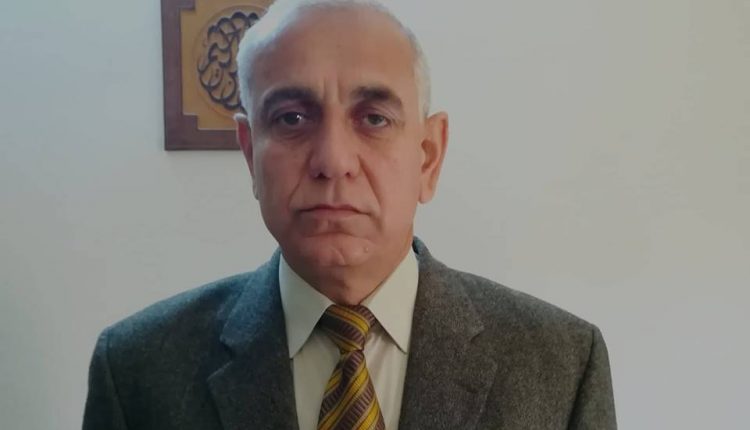 Breaking news
News
Suleiman Oso pledges to the families of the detainees and kidnappers that: No agreement will be signed until the fate of their children is known
Yekiti Media
Suleiman Oso, secretary of the Kurdistan Yekiti Party – Syria and a member of the Presidency of the Kurdish National Council, expressed his regret over the repeated promises made by the leadership of the QSD regarding the return of his party's headquarters after its seizure by the PYD militants.
Oso's last speech came during the revival of Idris Khalil, a member of Yekiti party and head of the Kornish locality of the Kurdish National Council this afternoon in Qamishlo, saying: "It is a pity that we receive our guests in the street and our Party headquarters is less than ten meters away from us, so I apologize from you."
Oso indicated that the Kurdistan Yekiti Party – Syria and the Kurdish National Council will remain on its mandate to achieve the demands of the Kurdish people in the next Syrian constitution, and to achieve the unity of the Kurdish ranks, and will do everything they can to achieve the unity of the position on issues related to the Kurdish people.
Oso also sent a message of reassurance to the regional and neighboring countries, and to all Syrian opposition parties, saying: "The ongoing dialogues between the Kurdish National Council and the national unity parties will not be against them or affect the relationship between them. Away from foreign agendas, or even interference by Kurdishes Power ".
At the end of his speech, Oso pledged the families of the detainees and the missing, that no agreement would be signed until the fate of their children is known, reiterating his promise to the Rojava Peshmerga forces that they would return to their Homeland and their cities and defend their land and people.