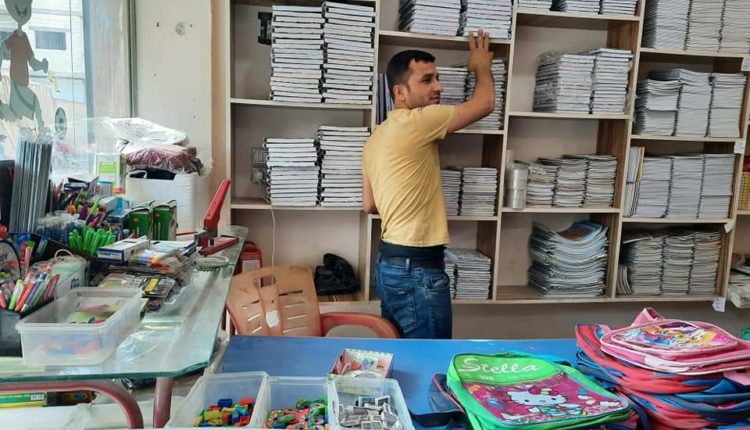 Breaking news
News
School supplies are burdening parents with a five-fold increase in prices compared to last year in Kobane
The prices of school supplies in Kobane have increased fivefold over the past year, which exacerbates the parents suffering in how to provide stationery and school supplies for their children, especially in light of the high prices and the difficult living conditions that citizens live in.
According to the people, the prices of the supplies have doubled 5 times over the previous year, and each student needs approximately 45 thousand Syrian pounds in the primary stage only to complete school supplies, as the price of the school bag in the city of Kobani ranged between 10-15 thousand Syrian pounds, in addition to notebooks and pens, which are also witnessing an increase. Crazy, while the prices of girls 'and boys' shoes ranged between 13-18 thousand Syrian pounds
Omar Mamed Wali, a father of four children in primary school, said in this regard: If we assume that the father or mother has more than two children who are students in schools, how much will it cost them to buy school supplies and provide their other needs in light of these difficult conditions and the crazy high prices? Any student in the primary school needs 35-50 thousand Syrian pounds to complete all school supplies.
Amir Farhad Zakaria Nabi, the owner of a library in Kobani suggested that the reason for the high prices of school supplies and the education sector, like others, is affected by the rise of the dollar, which leads to an increase in prices, pointing out that the prices of school supplies, notebooks, pens and bags have doubled five times over last year, indicating that last year the student was able to secure all his requirements With 10 thousand Syrian pounds, while this year the student needs between 40-50 thousand Syrian pounds to provide his requirements.