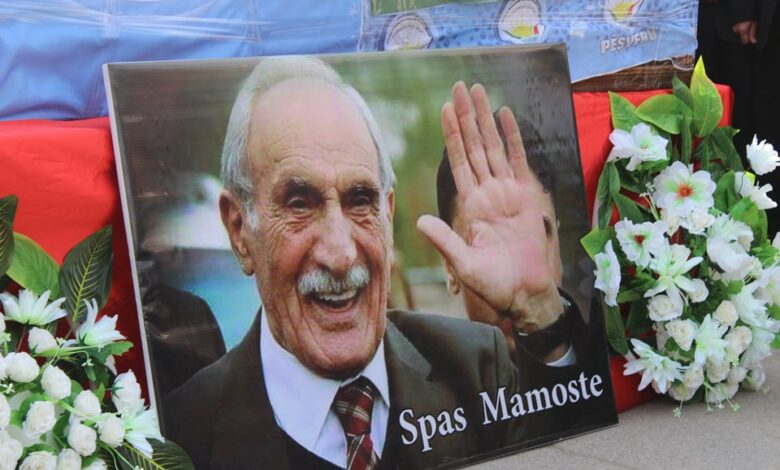 The city of Qamishlo witnessed on Friday the funeral ceremonies of the Secretary of the Kurdish Democratic Progressive Party in Syria Abdul Hamid Haj Darwish in the presence of Kurdish,Christian and Arab parties and friends and family of the late.
During the funeral ceremony, several speeches were delivered, including a speech by the Kurdish National Council, delivered by Suleiman Oso, a member of the Presidency of the Council.
In his speech on the life of the late, Oso talked his role in the Kurdish political movement.
Oso said; our hand is still stretched out for the unity of the Kurdish movement.
Oso stressed that the only solution in Syria is a political solution.
Abdul Hamid Haj Darwish, secretary of the Kurdish Democratic Progressive Party, his birth was in 1936 in one village called Qarmaniyah in Drbasiya city, in 1957 he participated in the establishment of the first Kurdish political party in Syria.
After the funeral ceremony in Qamishlo, the participants went to his hometown and was buried in the village of Qarmaniyah.
It is noteworthy that Abdul Hamid Haj Darwish died in  the city of Qamishlo at dawn on Thursday 24-10-2019 .