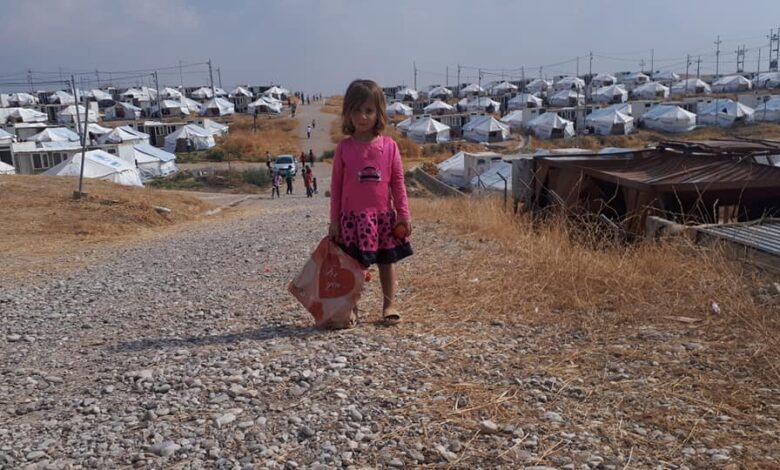 Breaking news
News
The opening of a new camp for Kurdish refugees in the Kurdistan region
The United Nations High Commissioner for Refugees (UNHCR) in the Kurdistan region opened on Saturday, a new camp to receive Kurdish refugees fleeing from  Kurdistan Syria, after the Bardarash camp ​​reached full-capacity which is 11 thousand refugees.
UNHCR spokesman in the Kurdistan region, Rashid Hussein, told AFP: "Today we opened a new section in Koilan camp for Syrian Kurdish refugees and 310 refugees arrived on Saturday, after the of Bardarash ​​camp reached full-capacity."
Hussein added that "about 11 thousand refugees were sheltered in Bardarash ​​camp," pointing out that Koilan camp "originally contained 1850 Syrian families" who arrived in the Kurdistan region at the beginning of the Syrian crisis in 2011.
There are large numbers of camps in Kudistan which has been a safe haven for millions of displaced Iraqis as ISIS invaded the country in 2014.
The City of Ras al-Ain and the town of Tal Abyad came under attack by Turkish forces and militias  on October 9, causing the displacement of more than 300,000 people from the battle area.
AFP