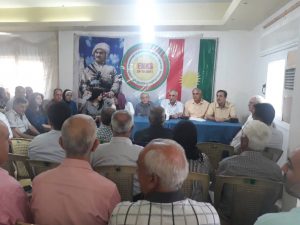 On Friday, June 27, 2019, the Kurdish National Council in Syria (KNC) held its regular meeting in the city of Qamishlou and discussed several points.
During the meeting, the Council stressed its previous positions towards the security zone, which should be under international auspices, and that protection be provided to the Kurdish region and the establishment of a department in which all the components of the region would participate in genuine partnership.
The meeting also discussed several other points, including the convening of the fourth conference of the Council and the fires that hit the crops of farmers  in Syria's Kurdistan.