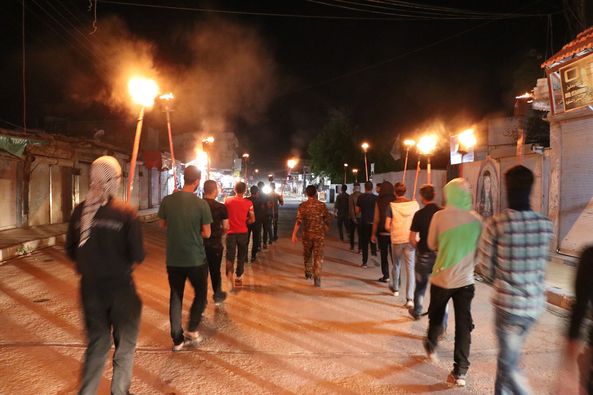 Yekiti Media
The Revolutionary Youth Organization of the Kurdistan Workers' Party has kidnapped more minor children in the areas controlled by the Syrian Democratic Forces in the Kurdish cities in Syria during last days.
On August 26, 2021, the Revolutionary Youth Organization kidnapped the girl, Dana Imad Suleiman, from the city of Qamishlo, and her fate is still unknown. Dana was born on 06-28-2006
In the Sheikh Maqsoud neighborhood in Aleppo city, the organization kidnapped Joan Habsh, 16, and Cameran Primo, 16 years old, on August 30, 2021.
On September 9, the organization kidnapped Muhammad Khalil Maamo, born in 2004, in the Sheikh Maqsoud neighborhood in Aleppo city.
On September 18, the organization kidnapped Muhammad Aref Ibrahim, born in 2005, in al-Shahba camp in the northern countryside of Aleppo
In the Afrin region, a Kurdish family announced on Saturday, September 25, that the Revolutionary Youth Organization had kidnapped the girl, Rama Ali Othman, born in 2007, during the month of June 2021 in the village of Aqiba.
And their fate is still unknown till this moment.
Despite the commitment of the Syrian Democratic Forces to international organizations, kidnapping of minors continues in the areas under their control in Kurdistan Syria and north of Syria.
The Revolutionary Youth Organization is recruiting children in Kurdish cities and sending them to PKK camps in the Qandil and Shingal mountains.