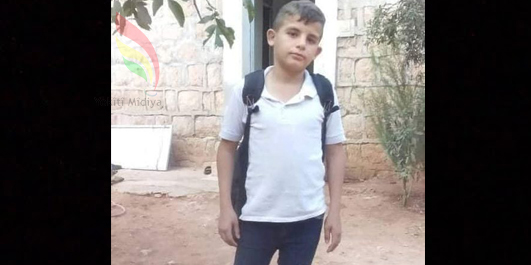 Yekiti Media
The Revolutionary Youth Organization of the Democratic Union Party kidnapped a minor, in the areas controlled by the People's Protection Units in the city of Aleppo in northern Syria.
The activists in Afrin said that the Revolutionary Youth Organization had kidnapped on Wednesday, November 24, the child Isam Mihemed Issa from the village of Qetma in the countryside of Afrin. in the neighborhood of Shekh Maqsod in Aleppo.
and according to activists the boy is 13 years old and he kidnapped from his school in neighborhood of Shekh Maqsod.
Despite the commitment of the Syrian Democratic Forces to international organizations, kidnapping of minors continues in the areas under their control in Kurdistan Syria and north of Syria.