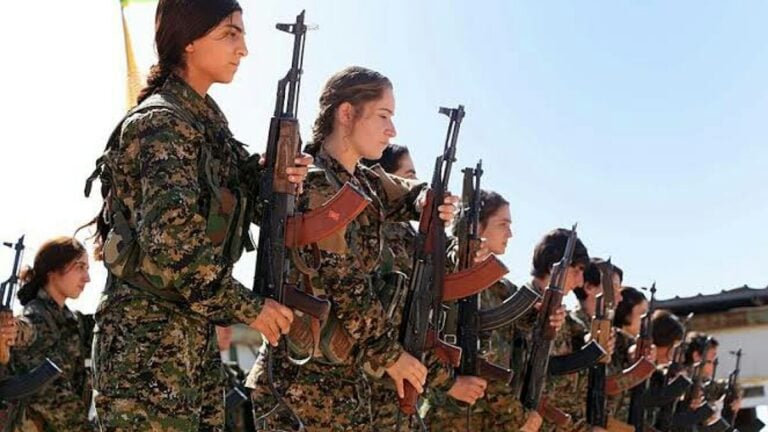 Yekiti Media
On Saturday, February 26, 2022, the Revolutionary Youth Organization of the Democratic Union Party kidnapped two children from the city of Kobani, which is under the control of the Syrian Democratic Forces.
Yekiti Media correspondent said that the revolutionary youth kidnapped the child Diyar Muhammad Muhammad, born in 2008, and the child Muhammad Ismail Muhammad, born in 2008, and they are the sons of  the new neighborhood in Kobani.
The commander of the Syrian Democratic Forces, Mazloum Abdi, had signed, in 2019, with the United Nations representative on children and armed conflict, Virginia Gamba, a plan of commitment to end and prevent the recruitment of children under the age of 18 and not using them in military actions.
The PYD had previously announced the opening of the Child Protection Office, to return the abducted minors, and according to the families of the abductees, this office did nothing about them.