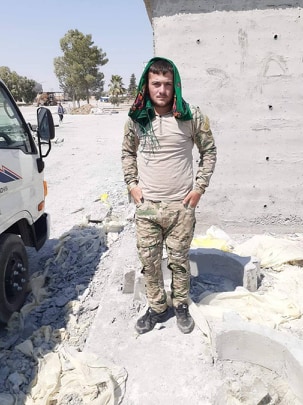 Breaking news
News
A Asayish fighter loses his life in the attack of the National Defense Militia in Qamishlo
Yekiti Media
A fighter from Asayish  forces lost his life, today, Saturday, in the city of Qamishlo, launched by fighters of the Syrian regime's National Defense Militia, and another fighter was wounded in the incident.
The Yekiti Media reporter said that the attack took place during the passage of the Asayish forces near the  Square  seven Bahrat in the city center, and resulted in the loss of the fighter Wael Joan Yassin, and the injury of the fighter Muhammad Sabri.
Our correspondent mentioned the intervention of the Russian military police and a meeting hold between the two parties, and said that calm had returned to the city.
It should be noted that the Asayiş forces are the security apparatus of the Democratic Union Party.