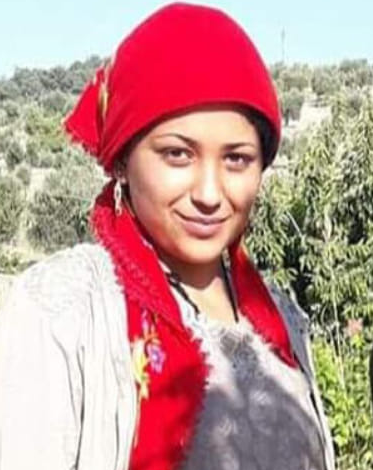 Breaking news
News
A child loses his life with a gunshot wound in Afrin and a girl from Rajo is kidnapped
Yekiti Media correspondent in the city of Afrin reported the kidnapping of a Kurdish woman by militants, while activists shared a picture of a Kurdish child who lost his life by a stray bullet.
Our correspondent said that the young woman, Maryam Afdek Sheikho, was kidnapped on 10.09.2020 by Ahrar al-Sharqiya militants. Our correspondent pointed out that "Maryam" was born in 2003 in Qasim village in the town of Rajo.
In a related context, activists from Afrin circulated today, Saturday, pictures of the Kurdish child, Yusef Othman, 3 years old, noting that he lost his life after being shot during a random shooting by the 9th Division's gunmen in the Villas Street in Afrin city center.
Activists from Afrin circulated a few days ago pictures of the young man, Ahmed Ismail, noting that he was killed in a car bomb explosion on September 14, and he is from the village of Hubo in the town of Mabata / Maabatli.
Crimes and violations by the Turkish factions have continued since their military invasion of the city in the spring of 2018, and according to human rights organizations, they aim to force the original residents of the city to migrate, which coincides with the resettlement operations to change the city's demographic composition.