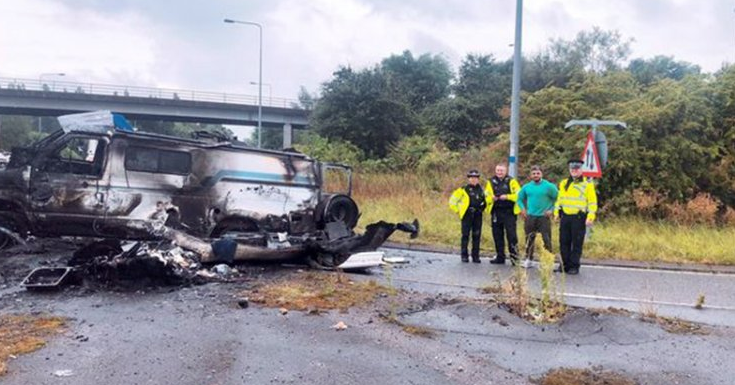 A Kurdish guy from Raniya is called a hero for saving the lives of 6 people in UK.
A fire broke out in a car carrying six people on a road in the UK. At the time, a Kurdish guy named Akam Ali from Raniya was near the incident. He ran quickly to the burning car, took out all the passengers and after a short time the car exploded.
Akam Ali said that what made him endanger his life and help those passengers is the death of his cousin in a similar incident a few years ago.
For his heroic behavior, most of the UK's newspapers and journals call Akam a Hero.
Kurdsat news