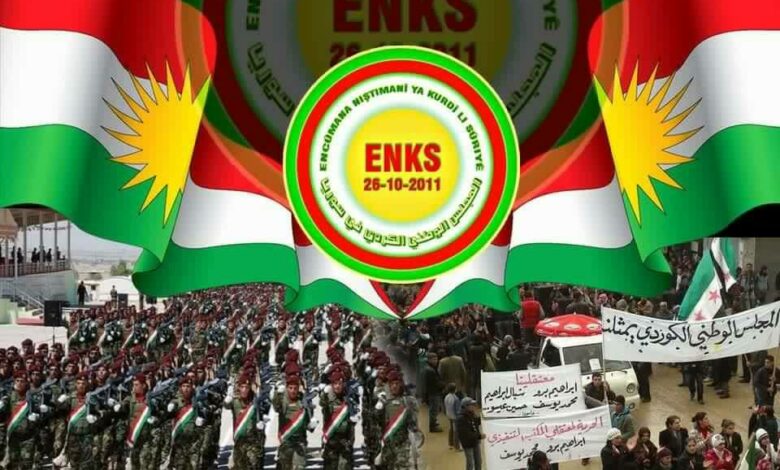 Breaking news
News
A statement from the Kurdish National Council on the 9th anniversary of the genocide in Shingal
Yekiti Media
Today marks the ninth anniversary of the genocide against the Kurdish people of Shingal Yezidi Shingal. Following a treacherous attack by the dark forces represented by the Islamic State (ISIS), after they seized all the weapons and equipment, both light and heavy, that were left behind by the Iraqi army upon its withdrawal from Mosul,
This gave the terrorist organization an impetus to invade and show a brutality unparalleled in history against a peaceful component coexisting with the neighborhood, which constituted a devastating blow to the presence of the Yezidi component on its historical land as it struggled to survive and preserve its existence.
The disaster was due to the slowness of the international community and the need for its immediate intervention at the time to stop the massacre, as the attack resulted in thousands of victims, including dead, wounded, prisoners and displaced people, in addition to thousands of women and children who were subjected to the worst forms of torture and sexual slavery
The outcome of that tragedy was the death of 5,000 victims, the displacement of more than 350,000 Yezidis, and the kidnapping of 6,417 people, 3,570 of whom were liberated, while about 2,800 are still unaccounted for. Here, reference should be made to the role of the leadership of the region and the Peshmerga in the duty to liberate Shingal and the benevolent endeavors of the Kurdistan Regional Government and Mr. Nechirvan Barzani, then Prime Minister, in establishing the Office for the Follow-up of Missing Persons Affairs;
As these efforts, from them and from many honorable people of the Iraqi people with its various components, resulted in the liberation of most of the prisoners held by the terrorist organization, and we hope that these blessed efforts will continue to provide psychological treatment for these victims as well.
The ninth anniversary of the genocide committed against the Yezidis of Shingal; and its effects are still lingering, as Shingal awaits the return of life with the return of the displaced, rebuilding what was destroyed by the war, and establishing the rule of law by activating and implementing the agreement concluded between the Kurdistan Regional Government and the federal government in Iraq regarding Shingal, as well as everything related to Article 140 that is pending between Baghdad and Erbil to restore security and safety to the areas of Shingal. Once again, with the contribution of Erbil and Baghdad to participate in development and reconstruction and to provide support for the return of the displaced, in addition to paying attention to the dozens of mass graves discovered and what has not yet been discovered, and documenting them for use in bringing criminals to justice.
The ninth anniversary comes, and we hope that the international community and the rest of the countries will follow the example of some countries, such as Germany and Britain, to consider the disaster that occurred against the Yezidis in Shingal as a genocide against the Yezidi component.
Shame and disgrace to the murderers of criminals
Glory to Shingal
Safe return to Shingal families
Qamishlo 3 August 2023 AD
General Secretariat of the Kurdish National Council