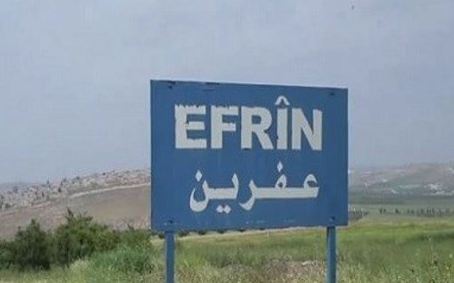 Breaking news
News
Afrin Liberation Forces" kill two citizens from the city countryside
Yekiti Media
The Afrin Liberation Forces of the Democratic Union Party killed two Kurds from Afrin, on Friday 27.11.2020, after they were tortured.
A local source from Afrin reported to Yekiti Media that the armed men of the Afrin Liberation Forces -belong to- People's Protection Units (YPG) yesterday targeted unarmed civilians in the village of Kimar in the countryside of Afrin, and assassinated the 16-year-old young Hamo Genghis Najjar while plowing his field, and they also killed the "Animal" in which he was plowing the land In addition to the killing of the elderly shepherd, Abd al-Rahman Hamo, 75, and the wounding of Masoud Majid Hamo, 30, indicating that the The incident occurred during the outbreak of clashes between the pro-Turkish factions and the Turkish army on the one hand, and the People's Protection Units on the other hand.
In statements to the ARK channel, Shamiran Najar, who is the cousin of the victim, Hamo Najjar, said: His nephew (the slain Hamo Jankiz Najjar) was plowing his land and the oldman Abdul Rahman Hamo was tending his sheep) while a group of PKK militants attacked them and tortured them and then killed them in a brutal way and inhuman without any guilt.
In the same context, the Human Rights Organization in Afrin confirmed the assassination and killing by the Afrin Liberation Forces and said in a statement on Friday:
"A group of auxiliary forces loyal to the Syrian regime infiltrated the Afrin Liberation Forces, stationed in the village of Sogunaka – Sherawa – through Luck Valley, which is located Between the villages of Kimar and Kurzela to the areas controlled by the Turkish occupation forces and the armed militias of the Syrian Interim Government and the Syrian National Coalition at dawn on Friday 27.11.2020 with the aim of carrying out a military operation against armed militias and the attack on a military headquarters located in the Alahlam Mountain, but they instead attacked the Kurdish citizens who were among their fields and shepherds.
After hearing the sounds of bullets, a number of peasants and shepherds fled, hiding among the rocks, but they were able to carry out their heinous crime.