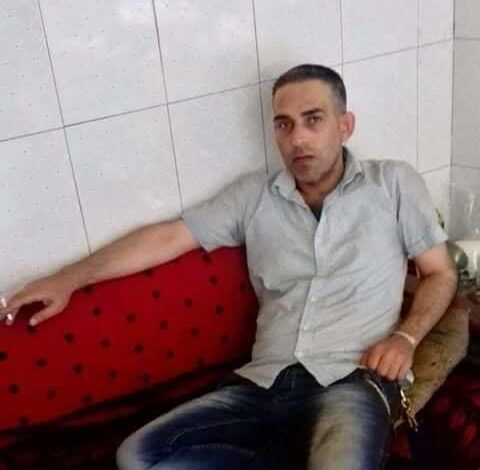 Breaking news
News
After arresting him before 2 days ago a young Kurdish man martyred under torture in Afrin city.
The Kurdish young man Khoshvav Fayek Hnnan  martyred. He was about 34 years old. He is one of the inhabitants of the village of Brbna of Rajo .
He martyred under torture in a prison run by the Syrian opposition factions.
A local sources said that Khoshnav arrested before 2 days after raid his  shop of Men's shaving and his body was delivered to his family. And On His body has strangulation effects  with a rope . And Found that there are other effects on his body reveals his torture and burning before strangulation.
A lot of horrors and crimes committ by the Islamic oppositions factions in the right of the Kurdish civilians in Afrin city since the Turkish occupation in the last March in 2018