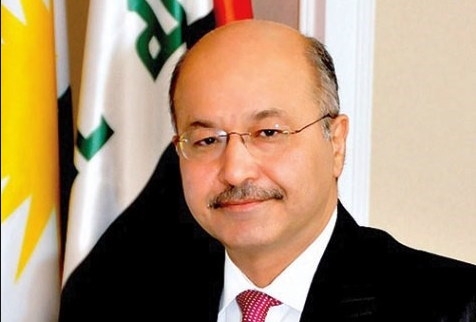 On Tuesday October 2, 2018 The Parliament voted for the candidate of the Patriotic Union of Kurdistan, Dr. Barham Ahmed Saleh officially, as President of the Republic of Iraq.
The head of the Federal Court, Medhat Mahmoud, gave Salih the oath of office to become the new Iraqi president.
Salih's win came following much speculation, as there had earlier been claims that he had withdrawn from the race.
At the same time, the KDP had sought to withdraw its candidate, Fuad Hussein, on Tuesday, which the Parliament's leadership rejected, instead continuing on with a second round of voting.
The Parliament had originally been scheduled to vote on the new president Monday evening, but Parliment Speaker Mohamed al-Halbusi postponed the vote to Tuesday due to a lack of quorum.