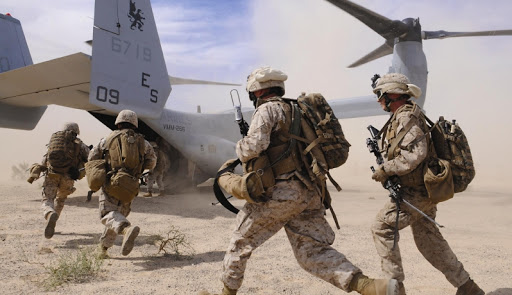 An estimated 2,500 American soldiers departed the Middle East and returned to their bases in the US, according to the US Department of Defense.
It was an unusual homecoming for soldiers of the 82nd Airborne Division. Most of the traditional welcome-back fanfare has been replaced with a mandatory 14-day quarantine — the measure is meant to protect from the spread of COVID-19.
Four months earlier, thousands of paratroopers assigned to Fort Bragg's 82nd Airborne Division's Immediate Response Force were sent to the Middle East with little notice amid rising tensions with Iran after Washington's killing of commander Qassem Soleimani.
The deployment marked the first time in three decades when mobilization was into a combat situation. While deployed, the division supported the US Central Command missions in both Iraq and Kuwait.
For the next two weeks, paratroopers will be quarantined to follow the Department of Defense guidelines, according to Military Times website. They'll have Wi-Fi and workout equipment. And while the situation isn't ideal, public affairs officer Maj. Rich Foote said he hasn't heard many complaints.
The US Defense Department has reported 11,009 confirmed COVID-19 cases.