News
Damascus bombings: At least 20 killed as twin blasts hit Syrian capital suburb
At least 20 people have been killed after two explosions hit the suburb of Sayyida Zeinab outside Damascus, a monitoring group has said.
The first explosion was caused by a suicide attacker wearing an explosives belt at the entrance of Ziabiyeh district, Syrian Arab News Agency (SANA) reports.
The second blast was triggered by a car bomb in the main al-Tin Street in al-Diyabia town, according to Syrian state TV.
Isis has claimed responsibility for the bombings through its Amaq propaganda outlet. Amaq say "three martyrdom operations" took place on Saturday using suicide vests and car bombs.
It is not immediately possible to explain the discrepancy between Aamaq's account and those of Syrian state media and activists, who have reported only two explosions.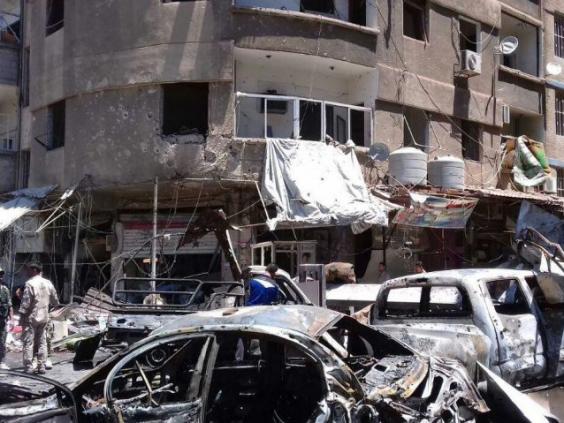 The UK-based Saurian Observatory for Human Rights report at least 20 people killed and 30 wounded in the blasts.
SANA say eight dead bodies and 13 injured people have reached hospital, citing medical sources.
Images of the scene on Syria's official Al-Ikhbariya channel showed burned-out cars with plumes of black smoke. Fighfighters were also seen battling to extinguish the flames.
A number of houses have been damaged and a market was set on fire during the incident, SANA reports.
SANA quoted Prime Minister Wael al-Halqi as blaming Turkey, Saudi Arabia and Qatar, for being behind the "brutal massacres." The three countries are main supporters of the Syrian opposition trying to remove President Bashar Assad from power.
The suburb is home to one of one of Shia Islam's most renowned shrines.
www.independent.co.uk