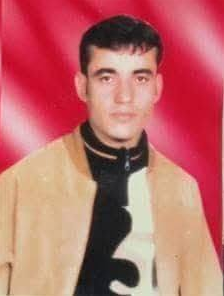 Yekiti Media
The young man Faysal Ahmad Omar was arrested in Damascus countryside in 4-1-2013 and his fate is still unknoun.
Omar arrested by Syrian security forces through raid on "Khan Alshih" in Damascus countryside with residents of the neighborhood they were released except Faysal Ahmad Omar.
Omar born in 1989, is married and has 3 children. He is from "Naby Sad" village in Aljawadieh " Gal Akga" in Kurdistan Syria. He was in Damascus countryside for working.