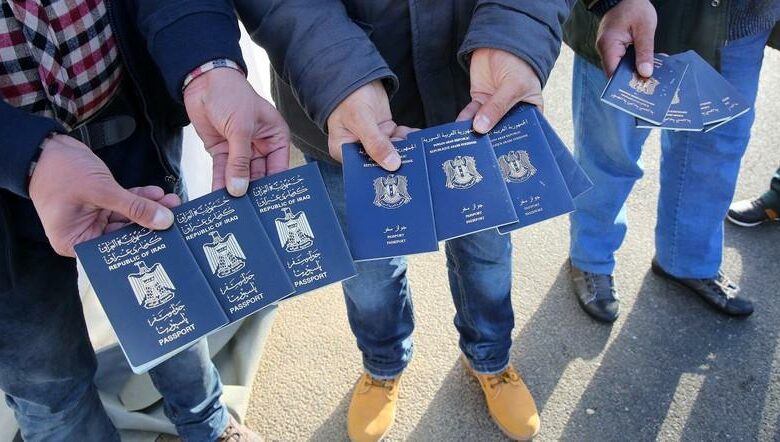 Yekiti Media
A media report alleged that Syrian refugees in the Kurdistan Region of Iraq travelled to Germany and claimed asylum with the help of smugglers exploiting weaknesses in the visa control system at the German Consulate General in Erbil.
According to German Der Spiegel weekly, it claimed that some members of the staff processing visa applications for the German consulate in Erbil, had made common cause with people smugglers.
The weekly published its investigative report last Monday.
Meanwhile, the German Consulate General in Erbil responded to the allegation by the weekly saying that it has a "zero-tolerance policy regarding corruption and other criminal activities at our diplomatic missions" and that an investigation is ongoing, according to RUDAW website.
Refugees who spoke to Der Spiegel said they had paid smugglers around $12,000 for help in securing a visa, which allowed them to fly to Germany and claim asylum on arrival.
The alleged perpetrators inside the consulate appear to have worked in tandem with a professional smuggling network and helpers in Germany itself, according to the German weekly.
The German Consulate General in Erbil said it became aware of the alleged abuses of its visa control system in December last year and took action to prevent its misuse.
"In an immediate response to initial indications in December 2017, the Consulate General in Erbil adopted new procedures in order to exclude any misuse of the visa procedures," the German Consulate in Erbil told RUDAW in a statement.
"The public prosecutor in Berlin is currently investigating the case. The German Foreign Office does not comment on the status of ongoing investigations."
alarabiya