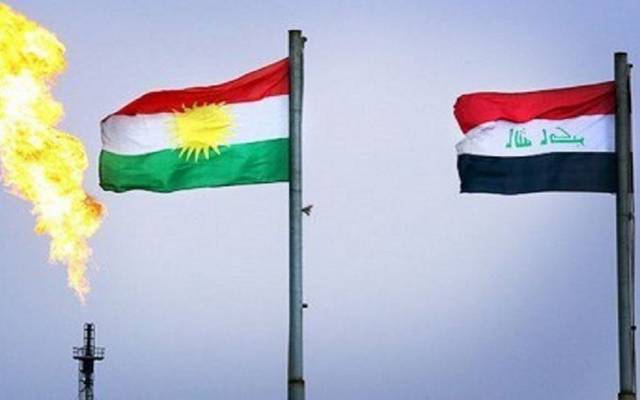 On Sunday, Iraqi Oil Minister Thamer al-Ghadban announced that a preliminary agreement had been reached between Baghdad and Erbil on reducing oil production.
The Iraqi News Agency quoted Ghadban as saying that "the two sides agreed to provide the ministry with monthly reports on oil activity in the Kurdistan Region," pointing out that the Kurdish delegation announced its commitment to the rate of oil production reduction.
"It was agreed with the Kurdish delegation to study the proposal to invest gas to increase electricity generation," he said.
A delegation from the Kurdistan Regional Government has arrived earlier on Sunday to the Iraqi capital, Baghdad, to discuss a number of economic files with the Iraqi federal government.
On the delegation's visit, Khalid Shawani, Minister of State in the Kurdistan Regional Government, said during a televised statement that the delegation will discuss the oil agreement with the federal government and ways to reduce oil production and financial dues for the Kurdistan Region, stressing that the Kurdistan Regional Government wishes to overcome the current economic crisis by an agreement with the federal government and also said: "We are committed to our previous agreement with the federal government about delivering 250,000 barrels of oil per day to SOMO, we will seek, in our meetings with officials in the federal government, to overcome the current economic crisis."
PUKMedia