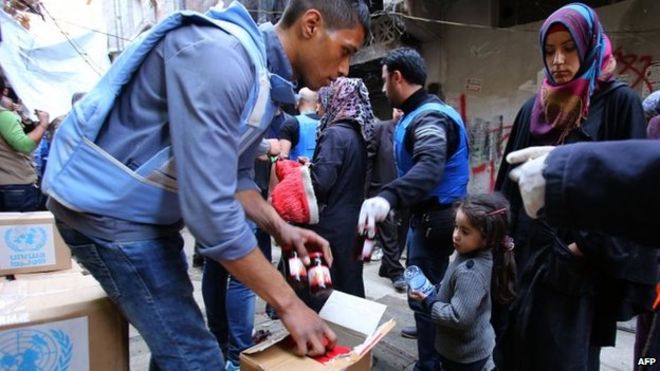 Islamic State (IS) militants have entered the Palestinian refugee camp Yarmouk in Damascus, activists and Palestinian officials say.
Clashes erupted between the militants and groups inside the camp, with IS seizing control of large parts of the camp, reports said.
The UN says about 18,000 Palestinian refugees are inside the camp.
IS militants have seized large swathes of territory in eastern Syria and across northern and western Iraq.
But this is the group's first major attack near the heart of the Syrian capital.
Yarmouk residents told BBC Arabic that members of Aknaf Beit al-Maqdis, a group formed by Palestinian militiamen opposed to the Syrian government, were leading the fight against the IS militants, along with some Free Syrian Army fighters.
IS fighters had seized control of large parts of the camp, an official with the Palestine Liberation Organisation based in Damascus, and the UK-based Syrian Observatory for Human Rights, said.
There has been no official statement from IS about the move.
Children at risk
Unrwa, a UN relief agency for Palestinian refugees, said in a statement that the fighting would place Yarmouk's civilians, including large numbers of children, "at extreme risk of death, serious injury, trauma and displacement".
It demanded an end to the fighting and "a return to conditions that will enable its staff to support and assist Yarmouk's civilians".