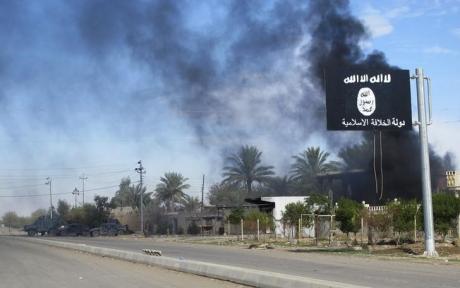 Breaking news
News
Islamic State beheads female civilians for first time in Syria: monitor
The hardline Islamic State group has beheaded two women in Syria, the first time it has decapitated female civilians, the founder of a group monitoring the war said on Tuesday.
The beheadings took place in the eastern Deir al-Zor province this week said Rami Abdulrahman, head of the Syrian Observatory for Human Rights, which tracks the conflict using sources on the ground.
One of the women was beheaded along with her husband in Deir al-Zor city. In al-Mayadeen city to the south east, the group beheaded another woman and her husband. All of them were accused of sorcery, the monitor said.
Islamic State has beheaded local and foreign men in Syria, including enemy combatants, aid workers and journalists as well as people it has deemed as violating its hardline interpretation of Islamic law.
Several of the group's female captives have been stoned to death previously after being accused of adultery and other offences. This is the first time it was reported to have beheaded female civilians.
Islamic State also "crucified" five men in al-Mayadeen for eating during daylight hours of the Muslim fasting month of Ramadan, the Observatory said.
They were hung up by their limbs on the city wall and children were encouraged to mock them as they suffered, it added.
Activists say Islamic State uses such public punishments in areas where it is present to control the local population through coercion and fear.
Reuters