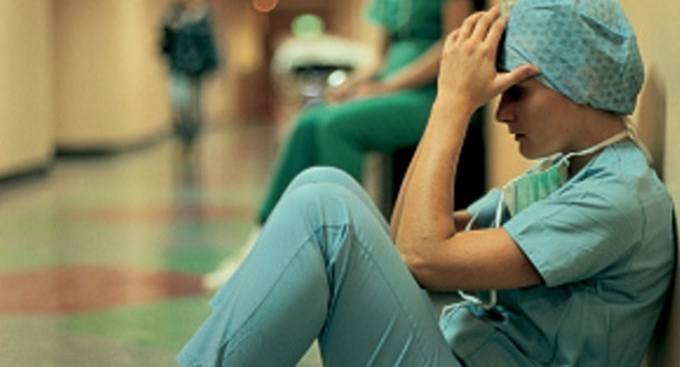 Yekiti Media
Italian nurse Daniela Trezzi, who was working with coronavirus patients in the Lombardy region, committed suicide after testing positive for the illness, according to media reports.
According to a report by the Daily Mail, the 34-year-old Daniela Trezzi was terrified and feeling guilty that she may have infected others, and took her own life.
Trezzi, working at the San Gerardo Hospital in Monza, was suffering from "heavy stress," while working in the intensive care unit while under quarantine after being diagnosed with COVID-19, according to the report.
Hospital authorities said Trezzi had been at home sick since March 10.
Italy's National Federation of Nurses of Italy expressed its "pain and dismay" over Trezzi's death
The Federation said a week ago, a similar episode had happened in Venice, "with the same underlying reasons."
The Federation said that everyone understood the "condition and stress to which our professionals are subjected."
Meanwhile, worldwide infections surpassed the 660,000 mark with more than 30,000 deaths as new cases also stacked up quickly in Europe, according to a tally by Johns Hopkins University.
Italy alone now has more than 10,000 deaths, the most of any country.