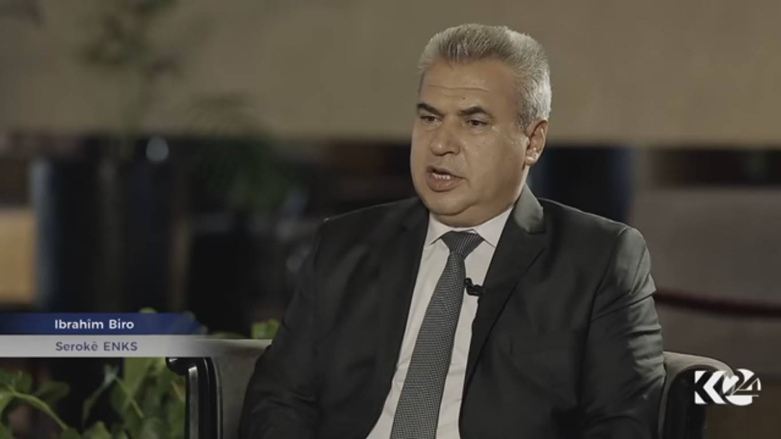 News
Kurds, Assyrians reject Syrian opposition's peace plan
ERBIL, Kurdistan Region (Kurdistan24) – Two Assyrian and Kurdish factions rejected a peace plan proposed by the Syrian National Coalition (SNC), an umbrella group for the main opposition groups, deeming it "Arabocentric" and Islamist.
The Kurdish National Council in Syria (KNC) and the Assyrian Democratic Organisation (ADO) denied proposals made by the SNC at a weekend meeting in the city of Qamishli in Syrian Kurdistan.
Last week, during a meeting in London, England, the SNC's High Negotiations Committee (HNC) announced a roadmap for peace to end the Syrian civil war in a document called "The Executive Framework for a Political Solution in Syria."
The Syrian opposition presented the text at the London meeting of foreign ministers and diplomats of the Friends of the Syria Group.
The committee called "The International Syria Support Group" includes the United States, the United Kingdom, France, Italy, Turkey, and Arab Gulf states.
The head of the KNC, also known as ENKS in Kurdish, Ibrahim Biro said they did not consider the Syrian opposition's peace plan binding.
"The opposition says Syria is an Arab and Muslim country, a view that disregards the rights of ethnic and religious minorities," said Biro in a phone call with Kurdistan24 from Erbil, the capital of the Kurdistan Region.
British Foreign Secretary Boris Johnson described the opposition's peace plan as a "formidably important document."
Johnson added the report was a "vision and plan for Syria that is democratic, pluralistic, that will take [the] country forward," according to a report on the website of the National Coalition for Syrian Revolutionary and Opposition Forces.
When asked about the Kurdish and Assyrian dismissal of Syrian opposition's roadmap in a Monday press briefing, American State Department Spokesperson John Kirby said the US wanted to see a "unified, whole and pluralistic" Syria.
For his part, Biro expressed dismay at the Western approach, adding that his group and its allies have sent letters of concern to American, British, and French officials.
"After all these sacrifices the Kurds and other minorities have given, their rights must be enshrined in law and not words," he concluded.
Editing by Karzan Sulaivany
(Reporting by Ari Khalidi)
kurdistan24.net