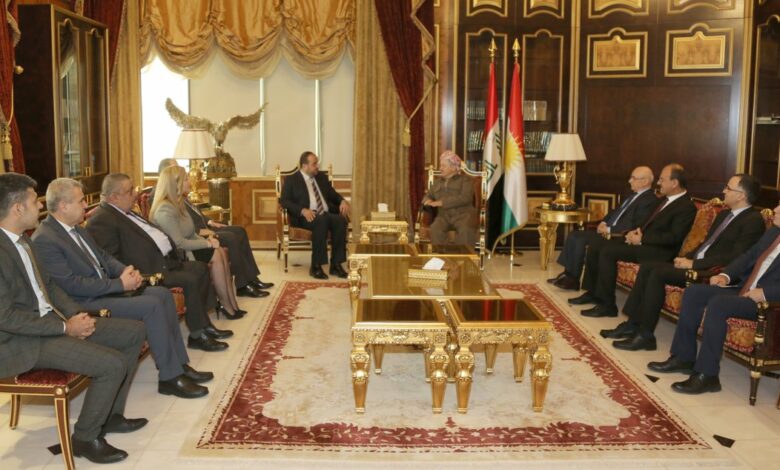 Yekiti Media
The president Masoud Barzani received today  in his office a delegation from Syrian negotiating body headed by Dr.Nsr Alhriri.
Barzani said in a tweet in his account in tweeter website: Pleased to receive a Syrian opposition delegation today at my office where we discussed the ongoing situation in Syria and spoke of further enhancing avenues of cooperation
And the delegation of the commission arrived to Arbil yesterday on Friday. And it includes the chairman of the commission the doctor Nssr Alhriri and the members: Abd Aljbar Alakidi  ,Qasm Alkhatib,Ruba Hbosh ,Hwas Akid and Ebrahim broo.