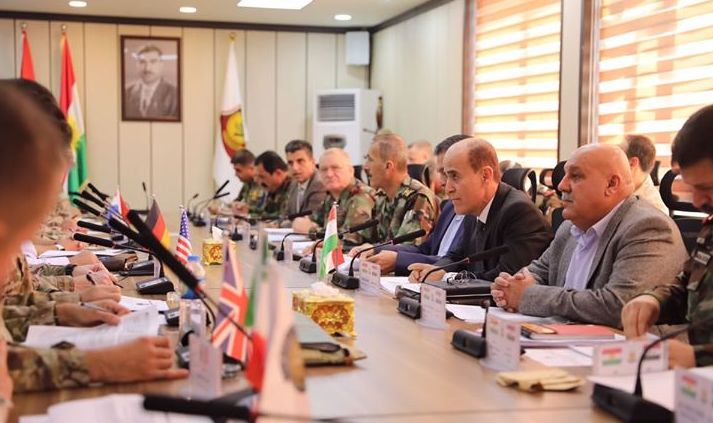 The Ministry of Peshmerga on Monday 16/9/2019 under the supervision of Shorsh Ismail, Minister of Peshmerga in the Kurdistan Regional Government in the presence of Sarbast Lazgin, Undersecretary of the Ministry and a number of senior officials in the ministry, held a meeting with representatives and military advisers of the international coalition against ISIS.
During the meeting, the situation in the region and the recent movements of ISIS terrorists were highlighted. The participants described the coordination of the Peshmerga, the coalition and the Iraqi forces to face these dangers important and necessary.
In another aspect of the meeting, they discussed the implementation of a number of proposed projects in which the demands of the Peshmerga are protected. As well as clarifying the next steps and attempts in the work program of the ministry for the next four years.
At the end of the meeting, the steps of the Peshmerga Ministry to implement reform and organize the affairs of the Peshmerga Ministry were discussed. The Peshmerga Minister said in this regard: Everyone's duty is difficult and what we started with a civilized and strategic project, so we will continue in this convoy and we need the cooperation of all.