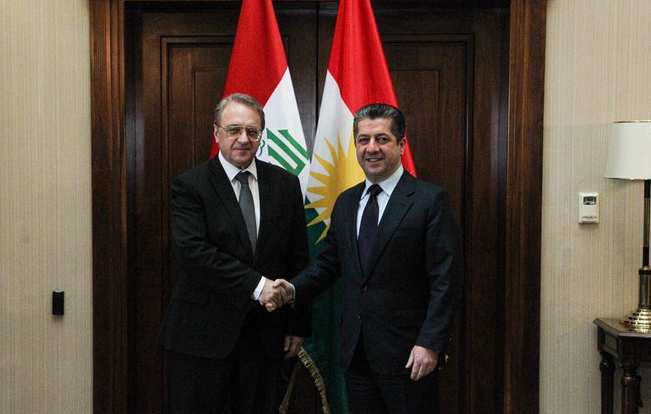 Prime Minister Masrour Barzani today received a Russian delegation headed by Deputy Foreign Minister and Special Presidential Representative for the Middle East and Africa, Mikhail Bogdanov.
The Deputy Foreign Minister praised the Kurdistan Region's efforts to promote stability. He delivered a special greeting from Russian President Vladimir Putin and officially invited Prime Minister Barzani to participate in the St. Petersburg International Economic Forum (3 – 6 June 2020).
Prime Minister Barzani and the Russian delegation agreed on expanding bilateral relations between the Kurdistan Region and Russian Federation. Prime Minister Barzani highlighted the Kurdistan Regional Government's ongoing efforts to facilitate foreign investment and invited Russian investors to capitalize on the region's growing economy.
Prime Minister Barzani stressed that the stabilization of Iraq and Syria is a precondition to regional economic prosperity, peace and security. Both sides agreed that continued military cooperation is critical to eliminating the growing threat of terrorism.