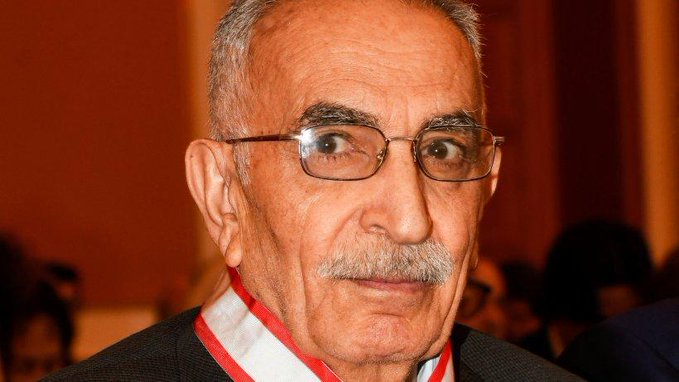 Riza Baran, one of the first prominent politicians of a Kurdish background in Germany, and founder of the first Kurdish Associations in the country passed away on Monday after suffering for a long time from illness.
Baran, 78, was born on April 19, 1942, in Tabroglu, Kirsehir in Turkey and came to Germany in 1963 to study. He was elected into the Berlin House of Representatives in the 1990s for the Alliance 90/The Greens. He later worked as a vocational school teacher.
He worked for the Kurdish community in Berlin for over 40 years. The Kurdish Community in Germany (KGD) extended its condolences to his family, relatives, and friends.
"He founded the Kurdish community in Berlin. He paved the way for Berlin's integration and participation policy. He was respected and popular beyond political party boundaries," the KGD said in a statement. "We will all miss him very much."
"Riza Baran was not just any politician, he was a central figure in matters of migration and integration in Berlin," Polla Garmiany, a member of the KGD, told Kurdistan 24.
"His contributions to the German-Kurdish Community have paved the way for successful Kurdish participation in state politics and society, but also in the country as a whole. Germany and the Kurds have lost a great man."
Berlin mayor Michael Müller awarded Bran the Berlin Order of Merit last year for his contributions to integration and migration in the German city.
"For Kurds and migrants, we struggled for people to get closer to each other and peace," Baran told Kurdistan 24 last year after the ceremony. "We opened Kurdish language courses for those who did not speak Kurdish."
In a public statement, Berlin mayor Müller said he was sorry to learn about Baran's death. "Berlin loses a person who has done an outstanding job for his fellow human beings. My condolences to his family," the mayor wrote.
"Baran co-founded several Kurdish associations and was committed to an understanding between the Turkish and Kurdish communities in Berlin," his statement added.
Berivan Aymaz, a Kurdish German politician, and integration policy spokesperson for the Green Party, wrote a tribute to Baran on her Facebook page, describing him as a veteran of the Kurdish migrant policy.
"His work for the interests [of] migrants, especially for the interests of the Kurdish community and international understanding, has shaped many generations far beyond Berlin. We will miss him."