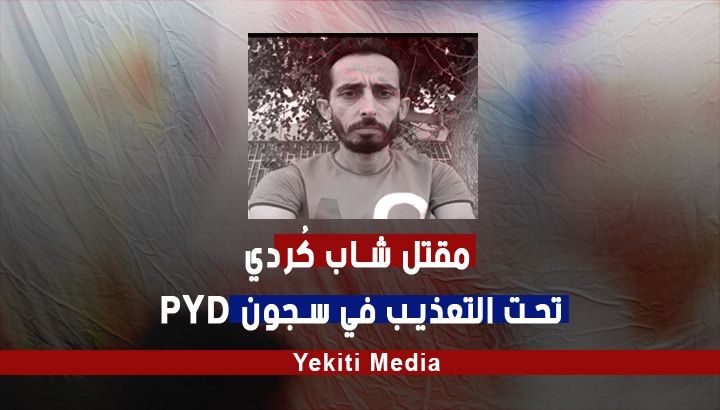 Yekiti Media
On Sunday 28 August 2022 ,  Democratic Union Party gunmen killed a young Kurdish man under torture in the city of Aleppo.
The Human Rights Organization in Afrin said that the armed forces of the Democratic Union had killed the young Farhad Rashid Sheikho under torture in its prisons in the Sheikh Maqsoud neighborhood in the city of Aleppo.
The organization confirmed that Farhad was arrested on July 11, 2022 on charges of dealing with the Syrian regime.
Farhad Rashid Sheikho, 38 years old, from the village of Mirkan in the countryside of Afrin, and displaced to Aleppo after the Turkish army's occupation of Afrin in 2018.